Who Is Val Greenwood?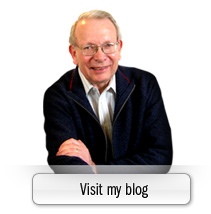 I am Val Greenwood.  I was born and raised on a Utah family farm, the fifth of six children and the youngest child for twelve years. I was born during the Great Depression and started school during World War II.  A life-long member of The Church of Jesus Christ of Latter-day Saints, I love the Old Testament–love to read it. I also love to read and to tell its wonderful stories.  As a student of the scriptures, my goal is to help others find clarity and meaning in the Old Testament, a marvelous volume of scripture that, sadly, is not well-loved by everyone.
I have taught LDS Institute classes in Salt Lake City, Utah; Moscow, Idaho; Santa Barbara, California; and New York City (Manhattan), as well as religion classes at Ricks College. I have also taught at Brigham Young University Education Weeks in Provo, Utah, and at cities throughout southern Idaho (back in 1966 when they used to do that).
I was graduated from Brigham Young University with a Bachelor of Science degree in journalism and, twelve years later, from the University of Idaho with a Juris Doctor degree.
Before my retirement in 1999, I worked for the LDS Church for thirty-seven years (which includes the three years I was on leave from Ricks College to attend law school). My assignments included being a researcher and writer in the Genealogical Department (now Family History Department) and a faculty member at Ricks College (now Brigham Young University-Idaho). I also worked more than nineteen years in the Temple Department and was director of special services in that department for fifteen years.  I was also a member of the Utah State Bar from 1975 until my retirement.
My writing experience is varied. When I was teaching genealogy at Ricks College there was no good textbook for American research, so I decided to write one.  I am the author of The Researcher's Guide to American Genealogy, first published in 1973 while I was in law school.  It proved to be successful beyond my wildest dreams. The fourth edition of this book was published by Genealogical Publishing Co. (www.genealogical.com) in 2017.  As a textbook on genealogical research in the United States, The Researcher's Guide is considered the standard work in the field and many consider it a classic. Also, while in law school I also wrote a national-prize winning treatise on copyright law called "Fair Use and Photocopy"  published by The American Society of Composers, Authors, and Publishers (ASCAP) (24 Copyright L. Symp. 113 [1980]).  Later I was also author of a chapter entitled "Copyright and Fair Use" for a significant book entitled Professional Genealogy that was edited by Elizabeth Shown Mills and published in 2002 by Genealogical Publishing Company. In addition, I have also written articles for LDS Church magazines and for the Utah Genealogical Association Quarterly. While employed by the Temple Department, I was  heavily involved in the preparation of various handbooks and essentially every other written document produced by the department.
My first wife, Peggy, and I served a mission for The Church of Jesus Christ of Latter-day Saints in Santa Barbara, CA, during all of 2000 and 2001.  We were assigned to the LDS Institute of Religion at the University of  California at Santa Barbara (UCSB).  In 2002, after our mission, the Church began studying the Old Testament in Sunday School Gospel Doctrine classes in its regular four-year rotation.  While reading the Old Testament that year I was struck with the thought that someone ought to write the great stories of that book from an LDS viewpoint–and write them for an adult and young adult audience.  As I pondered that idea, I concluded that I should be that person.  As I began to write, I felt there might be 50 or 60 great stories that could be told.  However, when I finished writing I had 229 stories–every one of them important to my objective (though some more so than others).  How Often Would I Have Gathered You, is that book.
But that is not the end of my story.  Since the time How Often Would I Have Gathered You was published in 2007, I have been continually finding things that I felt should have been included.  Among those things was important background information relating to various stories that would make good footnotes.  I also found, as I have read and reread the Old Testament, that there was more detail that could profitably be added to some of the stories.  I also found a few errors that needed to be dealt with–a couple of factual errors as well as editorial problems that I felt should be fixed.  Some of the verbiage also begged to be refined and tightened up.
I also thought the text would be more readable if the type was a little larger.  With all of this, I finally reached the point where I could not restrain myself from doing a second edition.  After reading and rereading, and writing and rewriting, I went to press with an "Enhanced 2nd Edition."  That is the main book now being promoted and offered for sale on this web site.  I believe you will find it both entertaining and educational.  In fact, I trust it will be your study aid of choice as you enjoy the Old Testament. In 2018, as The Church of Jesus Christ of Latter-day Saints, in its regular rotation, went once again to the Old Testament as the  course of study in the gospel doctrine Sunday School class.  I think you will enjoy reading How Often Would I Have Gathered You in connection with that study. I also believe you will profit from doing so.
The Old Testament: Understand it, love it!